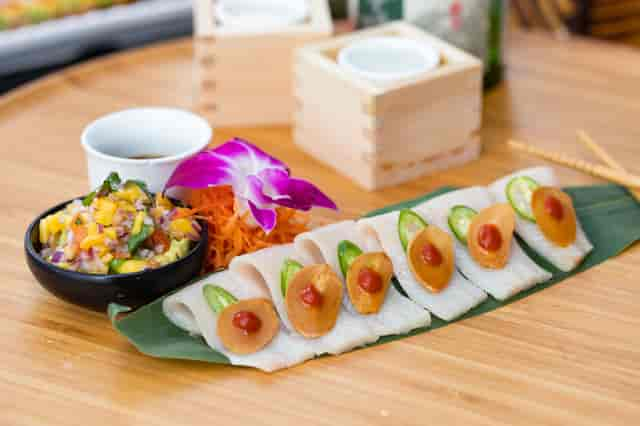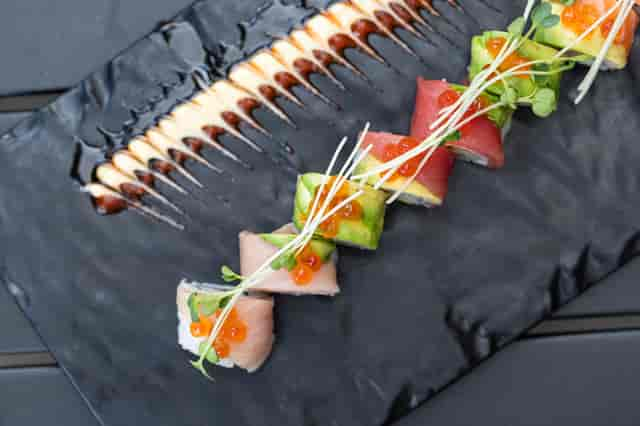 Sakura Menu
Become a VIP
Receive updates on special events, new menu items, menu reviews, and more!
Sakura Menu
Sushi Combination
Please Choose From Section A to Section C
(Minimum of Two)

Section A: Specialty Roll 
$8.00 / Per Roll
New York Maki (8 pieces) | S & M Maki ( 8 pieces) | Miyako Special Maki (8 pieces) | El Pacifico Maki ( 8 pieces) | Tiger Eye Maki (5 pieces) | Crunchy Maki (6 pieces)

Section B: Classic Roll
$5.00 / Per Roll
California Maki (4 pieces) | Philadelphia Maki (4 pieces) | Spicy Tuna Maki (6 pieces) | Spicy Salmon Maki ( 6 pieces) | Vegetable Maki (4 pieces) | Rock N' Roll Maki (4 pieces)

Section C: Sushi Selection
$8.00 / 4 Pieces
Tuna | Salmon | Seabass | Kani | Shrimp | Avocado | Shittake Mushroom | Portabella Mushroom
| Inari (Sweet Tofu Skin)
Monday - Friday 11:30 AM - 2:00 PM Exceptions May Apply

We are required by the Health Department to inform you that consuming raw or undercooked meats, poultry, seafood shellfish, or eggs may increase your risk of foodborne illness, especially if you have certain medical conditions. There may be small bones or shells in some fresh fish and shellfish. We are not responsible for any individuals allergic reaction to raw and shellfish. If you are unsure of your risks, please consult your physician, Kani Kama Crab, and Kani Snow Crab mixed with imitation crab.